Odors in your home or commercial property.
4/13/2017 (Permalink)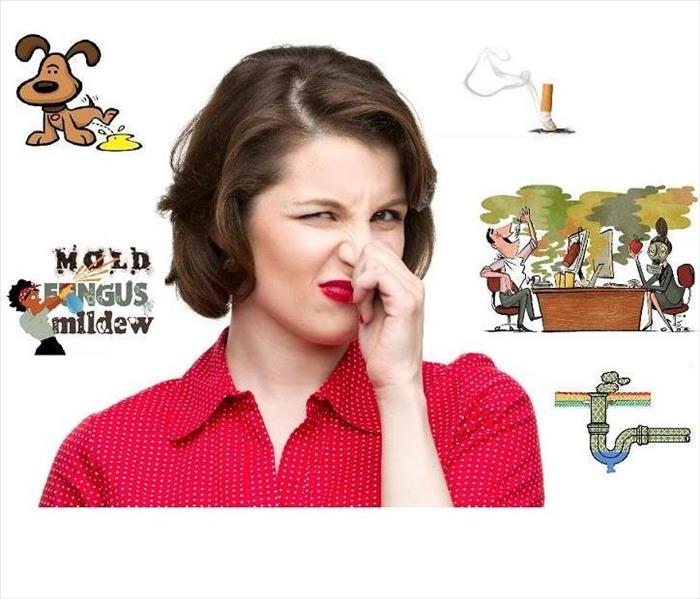 Odors in your home or commercial property can be a huge nuisance. Especially when you have guests or clients coming to visit.
SERVPRO of Pleasanton/Dublin specializes in odor removal and can make recommdations on what needs to be done to remove these orders once and for all.
In some cases, the removal process may be a simple fix, other times we will reommmand carpet padding to be removed or air duct cleaning.
Dogs might not sweat like humans, but they do perspire from their paws, and their coats tend to have an odor. Even though they are potty trained they get excited when their pet parents come home, or startled by various sounds and new faces. Consequently, they often relieve themselves on the floor.
When this happens it can be very challenging to remove the residue and odor with just common household cleaners, especially on a carpet and laminate floors.

Another common odor is from cigarette smoke.
Cigarette smoke contains a variety of chemicals, some of which cling and build up on surfaces that are exposed to it. If the smoking goes on for long enough, the particles can literally embed themselves in sheetrock and a simple fix is no longer an option.

Other causes can be, certain cuisines, mold, neglected air ducts, improper air ventilation, damaged insulation and heavily soiled/excessive debris in the crawl space. Lastly, deceased rodents in the wall cavity or crawl space can give off a very distinctive and obscene odor.
It's very important to find the source and then call the experts.