Emergency Ready Program
7/2/2019 (Permalink)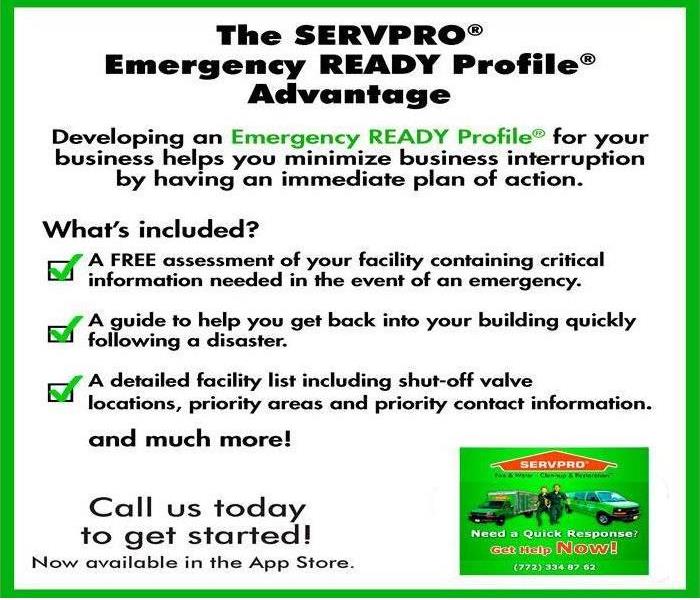 When disaster strikes you need to be ready by having an Emergency Ready Plan in place!
What is an Emergency Ready Plan(ERP) you ask?!
It is an added value that SERVPRO can offer you at absolutely no cost. We schedule a tour of your property with maintenance personnel. During this meeting, maintenance will show us the location(s) of all water shut offs, gas shut offs and any other necessary shut off valves that will be accessed in case of an emergency.
After we have completed our tour of your property we will compile a report or Emergency Ready Plan that will show any personnel where the shut offs (gas, water and power) along with emergency contacts are to be used in case of an emergency.
When it comes to emergencies a matter of minutes can save lives as well as potentially millions of dollars in damages.
Most people do not plan to fail, they just fail to plan!
Call your local franchise to setup your appointment today.