Staying Safe After a Home Flood
5/23/2022 (Permalink)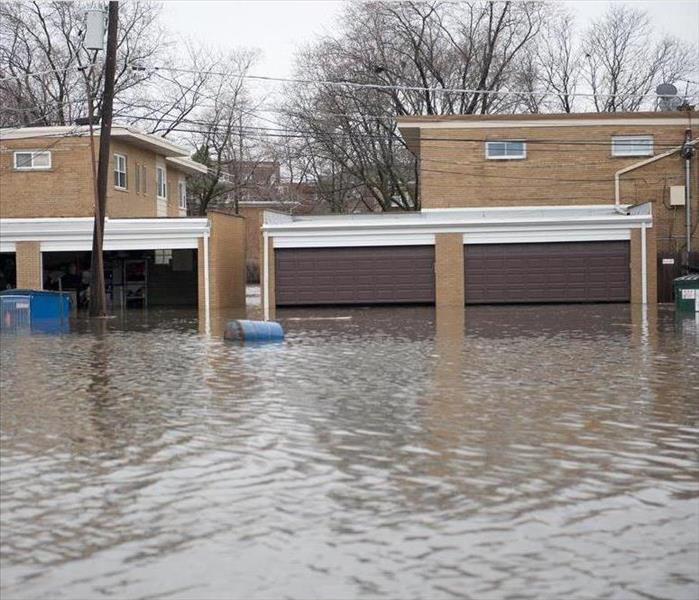 As water and flood damage specialists, SERVPRO is prepared and ready to serve you at a moment's notice in your home. Call us!
Keeping Safe After A Flood In Your Home
No homeowner wants to come home to a flooded basement or property. The first response when seeing property damage is often to run into your home and salvage what you can, but that is not always the appropriate response. According to flood restoration services in Dublin, CA, flood safety is about remaining calm and following several basic safety tips.

1. Stay Out of the Water

It is best to stay out of floodwater. You never know if the water contains dangerous chemicals or contaminants. Additionally, the flood might be covering electrical receptacles, which can result in electrocution. The best thing to do if your basement or property is flooded is to seek shelter elsewhere and contact emergency services.

2. Turn Off Power, If Possible

If the flood is not drowning electrical outlets, turning off your electricity at the fusebox might be safe. However, if you must walk through water of any depth, it is best to avoid anything electrical and wait for safety personnel to arrive.

3. Wait for Flood Safety Help

Because of the various categories of water, it is best to wait for professionals before doing anything. The pros can help you understand whether you are dealing with clean, gray, or black water. When a flood results from a storm, the water is likely gray or black, which is not safe to enter without appropriate PPE.

4. Focus on Safety

Safety is paramount. You want to ensure your family, including pets, are safe. If the flood is in a basement, close any doors or access points, locking them if possible. If there is no way to seal the affected space, consider taking your family and pets to a friend or family member's home.

Flood safety is about avoiding the potential dangers of floodwater. It is typically best to avoid contact with the water and wait for help to arrive.